Sustainability Report 2019
Dear BPW Partners, Employees and Friends,
As a family-owned company, BPW thinks and acts in generations, not financial quarters: sustainability and corporate responsibility have been our guiding principles for over 120 years.
It's our values that guide us – in our journey towards becoming one of the biggest innovators in the commercial vehicle industry. After all, anything that makes transport more efficient and economical, swifter and safer, benefits the climate, the environment and humanity.
We invite you to find out more about the progress we have made on this journey. We are documenting our progress in line with the benchmarks of the UN Global Compact – a global initiative for responsible corporate governance that we have supported since 2016. We are also guided by the UN's 17 Sustainable Development Goals. And for the first time ever, our sustainability report is available only in digital format.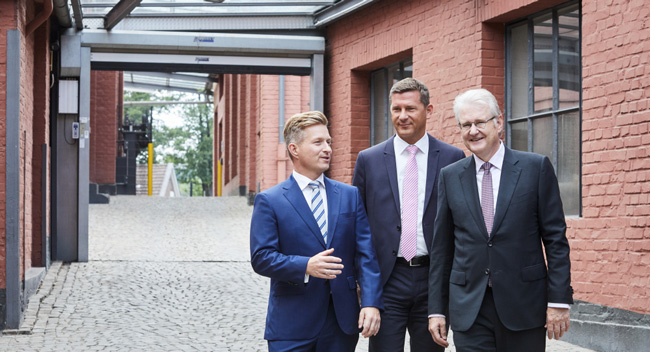 Achim Kotz Markus Schell Michael Pfeiffer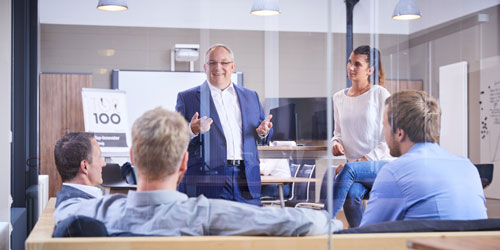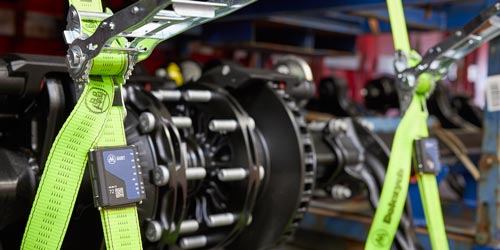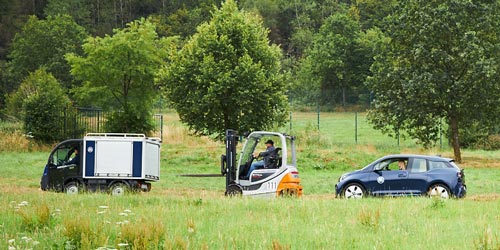 Highlights include our electric drive axle for zero-emission diesel truck conversion. Another example is how we are connecting vehicles, freight and drivers: this allows us to reduce consumption, wear, traffic jams and detours, noise and pollutant emissions, as well as excessive downtime and empty running. With mechatronic innovations like the iGurt and AirSave, we are helping to combat the main causes of truck accidents. With our holistic approach to sustainability, we are bringing partners and suppliers on board in our mission – and making huge progress in eco-friendly production. In our factories, we work exclusively with climate-neutral electricity, some of which we even produce ourselves. Yet our social responsibility doesn't stop at the factory gates: BPW also takes a stand in public life – against issues such as exclusion and xenophobia.
All of our employees and apprentices are involved in our commitment to people, climate and the environment. And whether they're new recruits, trainees or part of one of the many families who have worked with us for generations: our connection to our employees still shapes BPW's identity today, just as it did 120 years ago.
That's why we invite you, on behalf of all our employees, to take a look at our new sustainability report. Discover our ideas, initiatives and innovations for a better world.
Yours sincerely, the personally liable managing partners,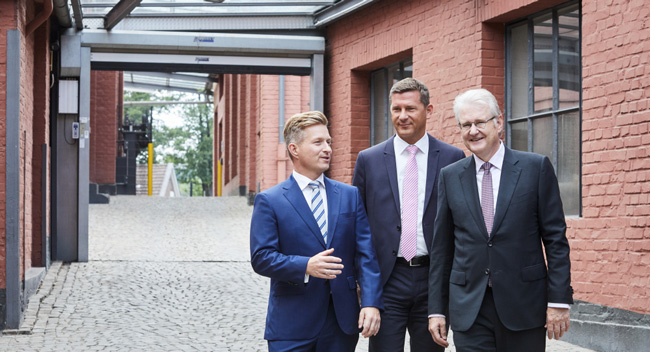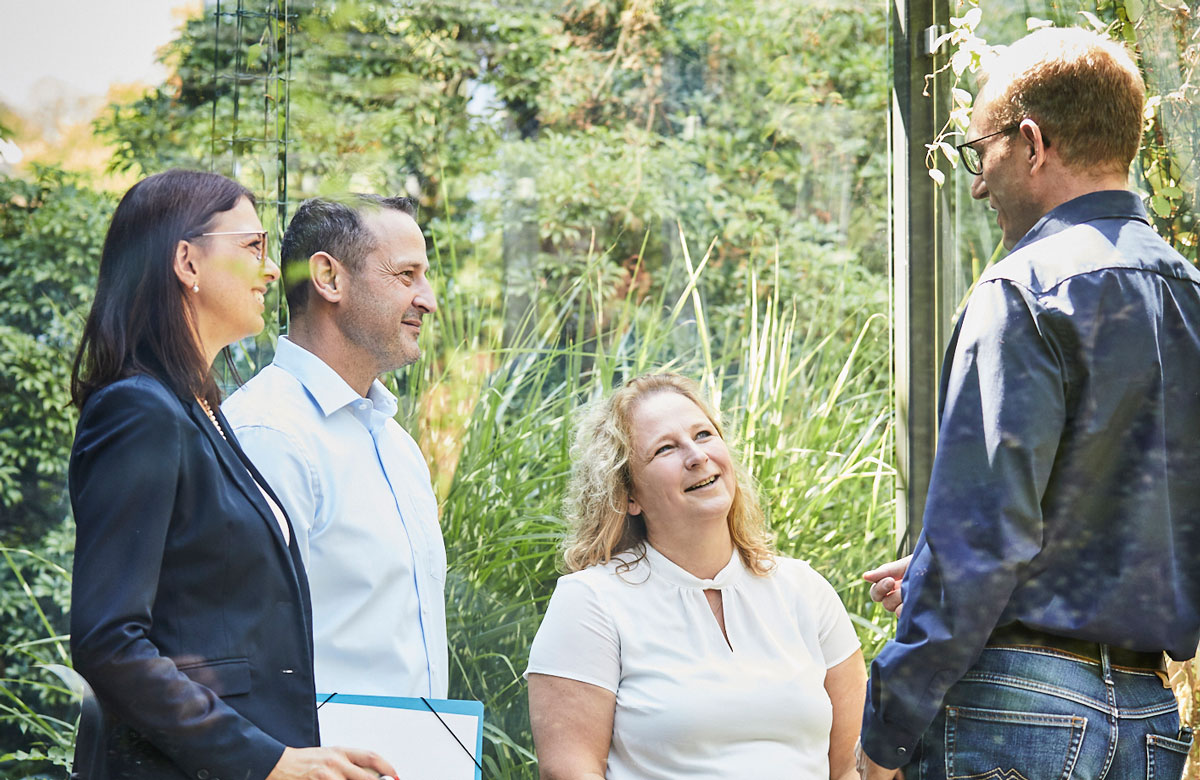 The people who work at BPW determine the success of the company. It therefore goes without saying that all employees are supported with their individual development and the challenges they face – in relation to health, social issues and work.
BPW also takes on social responsibility, teaches apprentices democratic values and leads the way for diversity.
Transport is more than a way of moving from A to B. BPW sees transport and logistics as one overall system – forming closely interlinked chain reactions and eco systems.
BPW employs an integrated innovation strategy to achieve sustainable gains in efficiency – for the climate, the environment, people and nature. This starts with the sourcing of raw materials and extends right through production to use and ultimately to recycling.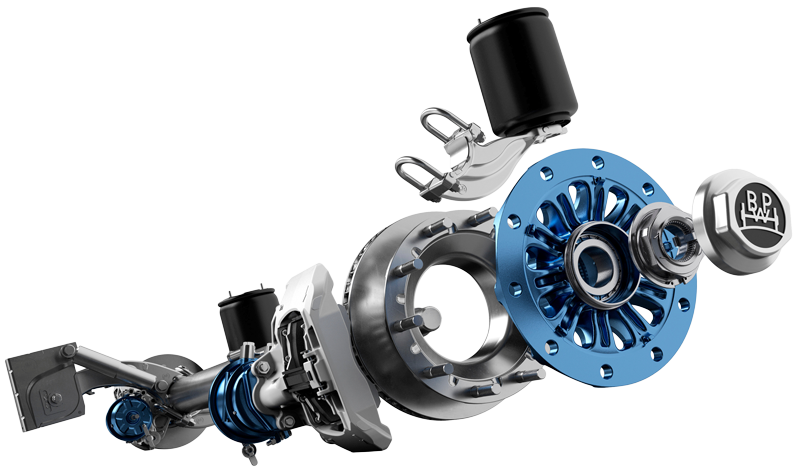 Environment and Energy
BPW was built with the power of water 120 years ago and is still setting benchmarks for the use of renewable energy. BPW has been obtaining its electricity exclusively from carbon-neutral sources since 2017 – including direct from solar panels on its own roofs.
Its natural gas supply will also be carbon-neutral by 2020. BPW is also making significant progress in energy efficiency – in the plant and throughout the supply chain.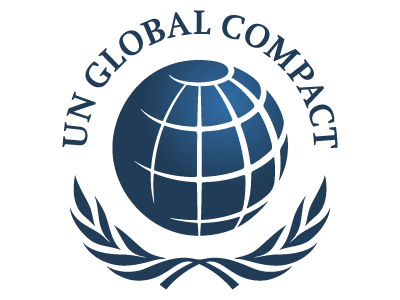 We Support
PRINCIPLE 1
Companies should support and ensure the protection of global human rights.
As a German company, BPW is committed to the European system of values as well as to its social and societal responsibility. The protection of human freedom, safety and health are the basis of the management guidelines and code of conduct at BPW. These are binding for all employees of BPW Bergische Achsen KG.
PRINCIPLE 2
Companies must ensure that they do not contribute to human rights violations.
BPW obliges its business partners to observe comprehensive quality specifications. These include traceability across all business processes, environmental standards and national and international legal provisions, including the protection of human rights. The company's main sources for the procurement of raw materials and commercial goods are located in Germany and Europe.
PRINCIPLE 3
Companies should safeguard the freedom of association and effective recognition of the right to collective bargaining.
BPW is expressly committed to co-determination and supports employee and trade union representation. BPW also actively supports political and social education, particularly for trainees and new entrants.
PRINCIPLE 4
Companies should support the elimination of all forms of forced labour.
Qualified and motivated staff are the foundation of BPW's long-term success. That is why BPW sets great store by good, secure working conditions and long-term prospects for all employees wherever possible – preferably in permanent employment.
PRINCIPLE 5
Companies should support the eradication of child labour.
As a family business, BPW cares particularly about child protection. BPW obliges suppliers, service providers and their sub-suppliers to comply with international legal provisions – including, of course, child protection.
PRINCIPLE 6
Companies should support the eradication of discrimination in recruitment and employment.
BPW does not tolerate any form of discrimination. All employees – irrespective of gender, age, skin colour, culture, ethnic background, sexual identity, physical condition, religious affiliation or ideology – are treated equally. Globally recognised human rights are respected. These principles are comprehensively addressed by the BPW code of conduct.
PRINCIPLE 7
Companies should follow the precautionary principle when dealing with environmental issues.
BPW is committed to protecting the environment and using resources and energy carefully in all business activities. Accordingly, BPW operates an energy and environmental management system certified in accordance with international standards and is always developing its commitment in this regard. Suppliers are also selected in accordance with these principles and undergo regular audits.
PRINCIPLE 8
Companies should take measures to promote increased environmental awareness.
As well as its own research and development activities, BPW is also committed to promoting the acceptance and spread of e-mobility and technologies which protect resources and the environment in the transport and logistics industry and supports flagship projects in these areas.
PRINCIPLE 9
Companies should accelerate the development and spread of environmentally-friendly technologies.
All of BPW's products, innovations and research and development activities are essentially aimed at improving the efficiency of logistics and transport processes. These include groundbreaking innovations in e-mobility, noise reduction, lightweight construction and digitally connected transport.
PRINCIPLE 10
Companies should advocate against all kinds of corruption, including extortion and bribery.
Lawful, honest and responsible conduct, freedom from discrimination and combating corruption are comprehensively addressed at BPW through its work regulations. BPW binds its suppliers and business partners accordingly. In addition, BPW runs a compliance organisation which calls on all BPW employees to act lawfully.