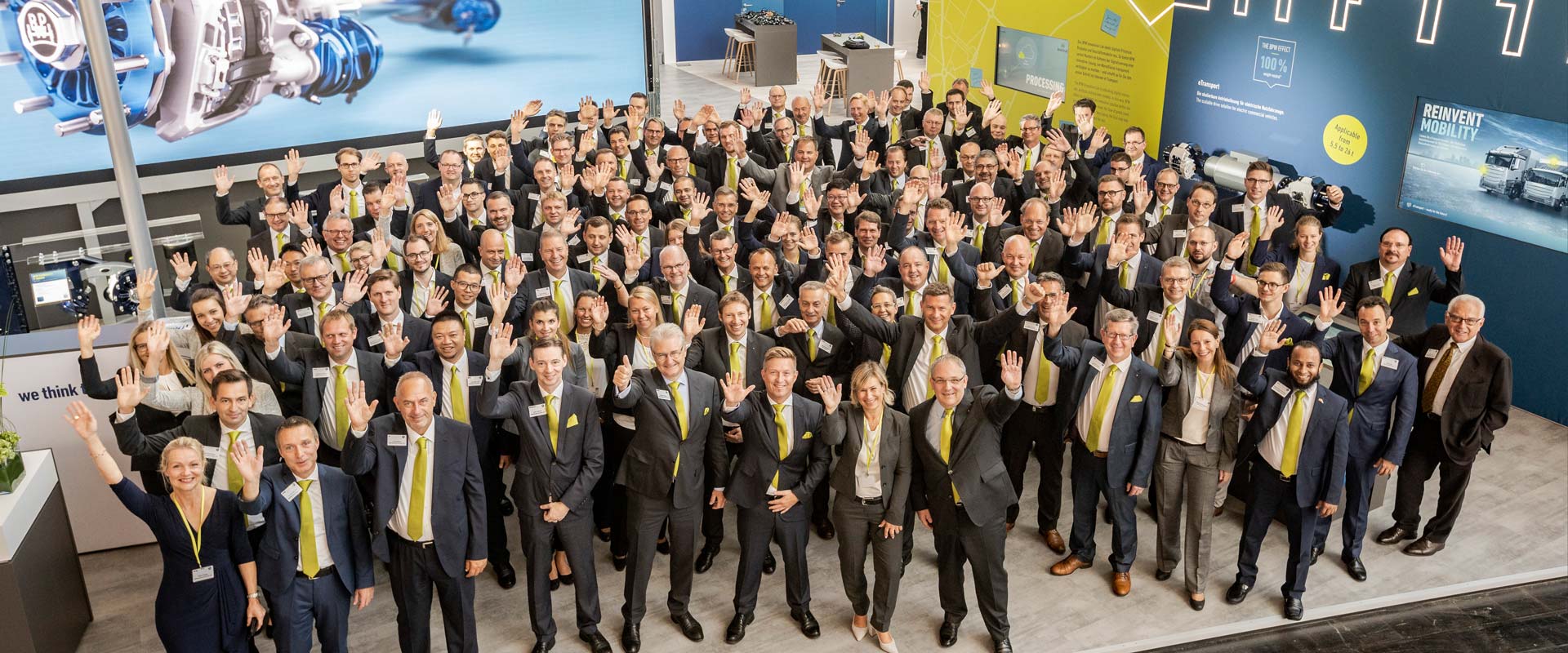 Around 30 new apprentices embark on the path to their professional future at BPW each year in one of more than 20 different apprenticeship careers offered by the company. Great value is placed on comprehensive education, including away from the specialist subject matter: the up-and-coming apprentices look at issues such as politics, take part in courses on etiquette, make use of the sports programme or organise the Christmas market. They also have the opportunity to live and work abroad for a period during their training.
Using the hashtag #WSNADW, which is short for the question 'What shall you become?' in German, the series of videos with the same name looks at that very question, with apprentices describing how they have found the answer at BPW.
What about training at BPW? For example, as a "technical product designer" like Sandro in Part 1 of our video series.
In the second part Lea tells you how she experiences her apprenticeship as a marketing communication clerk with us.
How about training as an industrial clerk like Tamara in part 3 of our weekly video series?
In this fourth part of our training series at BPW, Emilio gives you an insight into his training as an industrial mechanic.
In the last part of our series: "What will become of you?" you can see Eve, who is being trained as a mechatronics engineer.
How politics works
As an apprentice at BPW, you learn much more than a career – you also find out how politics works in Germany and how you can get involved, for instance.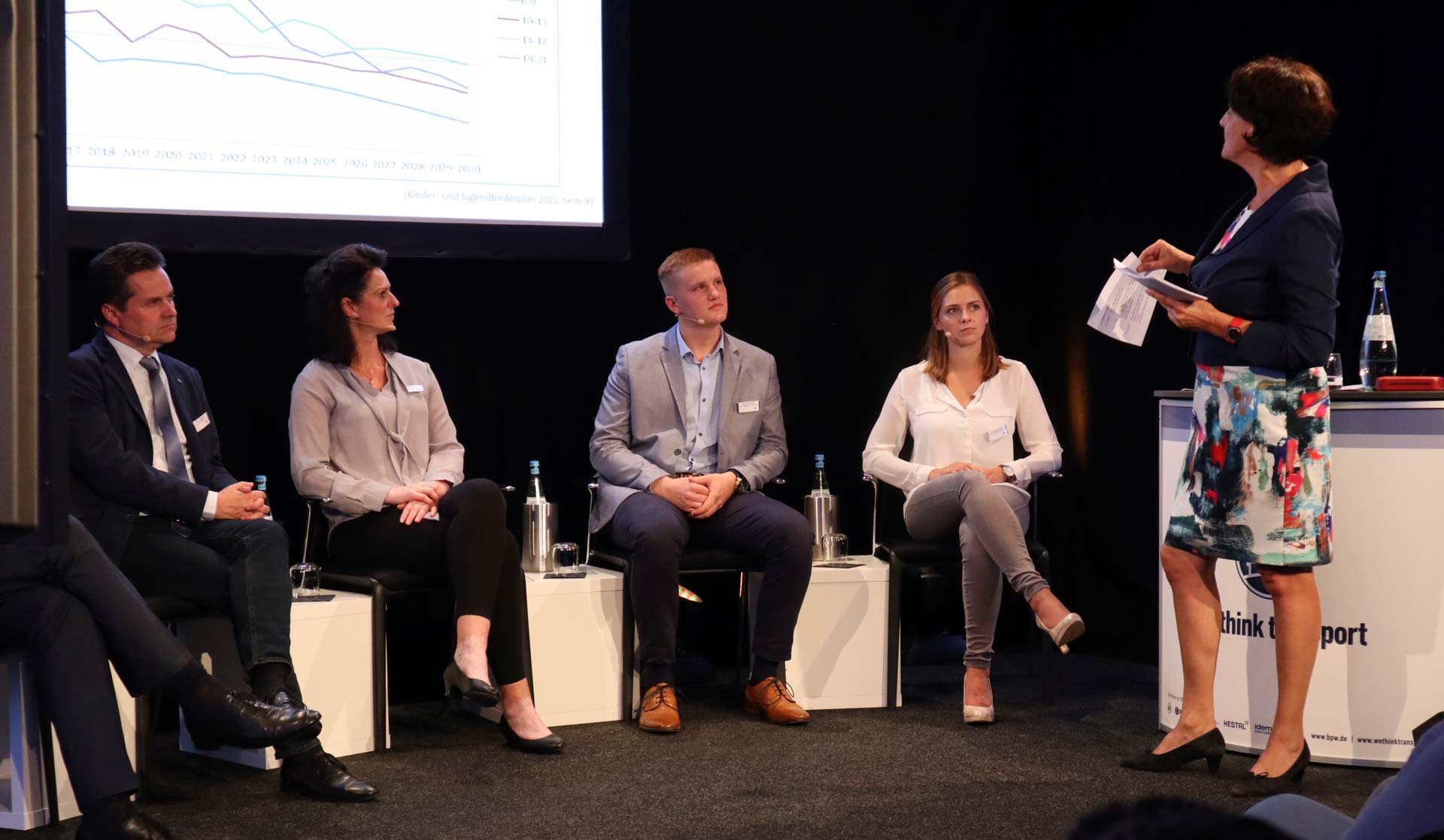 The apprentices attend a series of events that teach them about politics, including workshops about the political approach to current issues such as pensions, illegal car racing or the legalisation of cannabis, or explaining the party manifestos.
They have recreated a council meeting to discuss the future of the regional open-air swimming pool, whilst panel discussions have looked at topics such as vocational schools and what it is like to be a young person in Wiehl. So far, a total of 135 apprentices have taken part in eleven modules. The content is adapted to current topics each year.
Opportunity to get started in a profession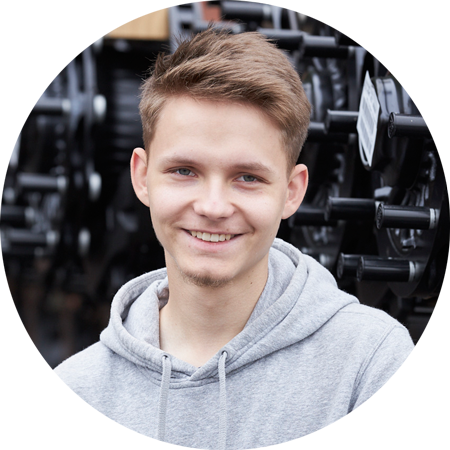 'I couldn't keep up at school. At BPW I was able to start again and I am proud that I have learnt so much here already.'
Julian Mosberger, who has successfully completed the programme – he has been training as a cutting machine operator at BPW since August 2019.
Young people should have the opportunity to get a good education – no matter where they start from. That's why BPW has a 'start programme' that supports young people who have minimal opportunities on the normal training market – for example because they do not have good secondary school leaving qualifications. The company works with schools in the region to enable this. The participants receive comprehensive training in a ten-month programme and learn a great deal, in particular about how they can have more confidence in themselves and their strengths.
Out of a total of 36 participants, 26 have already been accepted on apprenticeships so far. 19 have already completed their training and four new young people started in August 2019. BPW is expanding the programme and linking up with companies in the region to enable as many of the programme's graduates as possible to start an apprenticeship and to better cater for their individual abilities and needs.
Foster talent and inspire inquiring minds
The BPW youth fund, BPW Jugendfonds e. V., has been able to support 129 exceptionally gifted, talented or deserving children and young people from Wiehl and the surrounding area. The charitable association, which is financed by donations and member contributions, provides individual help by putting people in touch with contacts, paying for health measures or providing targeted support for outstanding pupils in their particular area of interest. For instance, the youth fund enabled two pupils from TOB Bielstein secondary school to go on a study trip this year. The pupils get very good grades but their parents' income does not allow for such an expense. The youth fund covered the costs for the trip, accommodation and food.
The youth fund's 'researcher kids on tour' activity day introduces pre-school-age children to natural sciences. As part of this, apprentices from BPW and pupils from the Dietrich-Bonhoeffer-Gymnasium secondary school in Wiehl visit kindergartens in Wiehl und explore tricky questions about hydropower, electricity and magnetism with the children. By doing so, they hope to encourage the children towards promising STEM subjects in the fields of mathematics, IT, natural sciences and engineering. A total of 84 apprentices and pupils have already been trained for this project, including 16 new recruits in 2018. The training covers the tutor role and the technical and practical aspects of the STEM project. There is great demand from kindergartens and new topics are currently being developed. The BPW youth fund is planning to expand the activity day to primary schools in the Wiehl area and a pilot project is already under way with TOB Bielstein secondary school.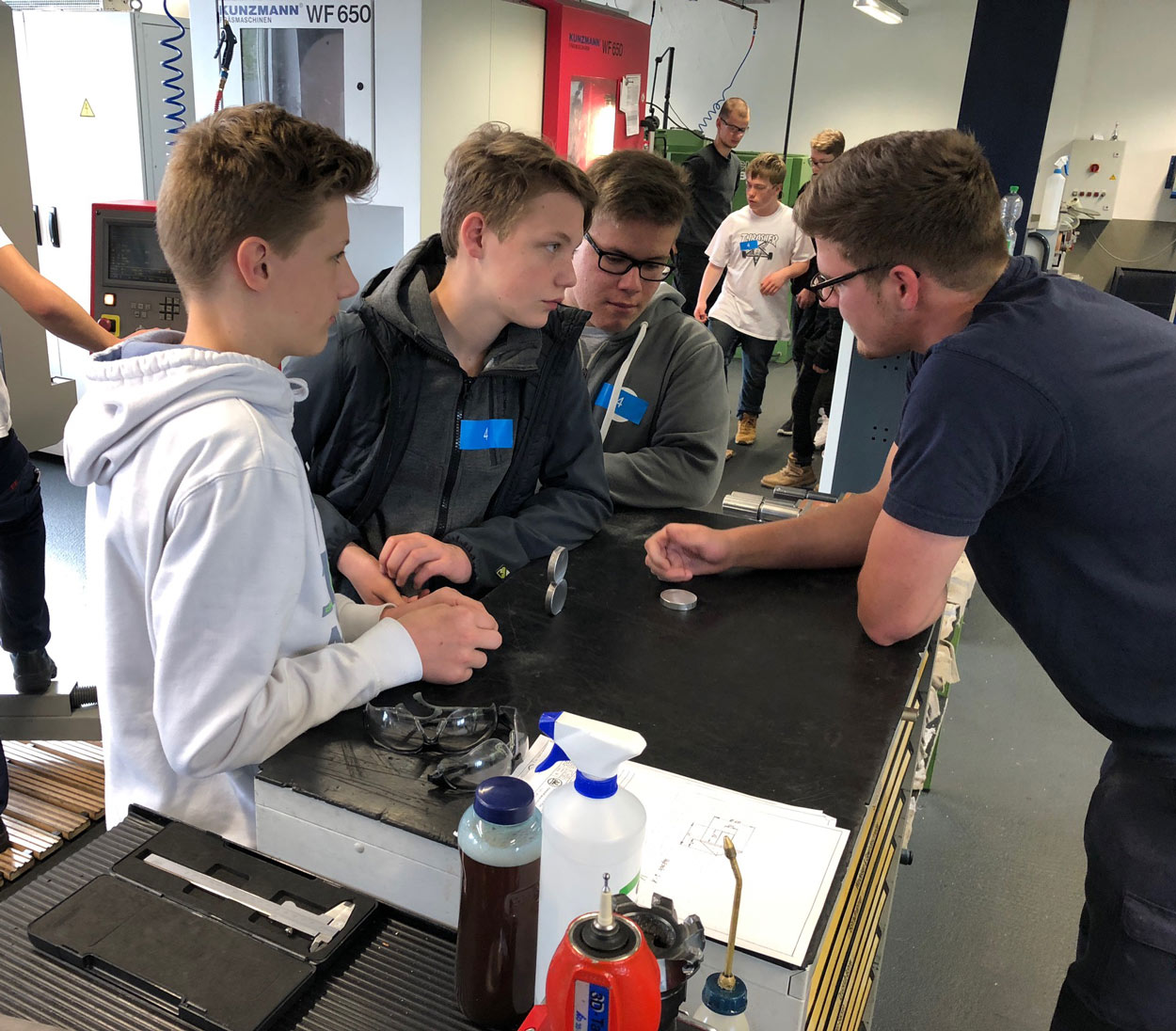 The decision of which career to choose after school is difficult for many young people. The state of North Rhine-Westphalia wants to guide school-leavers with its 'KAoA' initiative (Kein Abschluss ohne Anschluss, which roughly translates as 'no school leaving qualification without a next step') and give them a good start to their working lives.
BPW has been taking part in the annual activity week for some time and in 2019 invited around 240 school pupils from the region to workshops, where the pupils found out about the skilled occupations available at BPW. The young people were able to get hands-on, get involved and try things out at the company's training centre – finding out, for example, what an industrial mechanic does or what you need to be a mechatronics engineer in future.
BPW has already won several awards for its work encouraging young people – in 2019 it was once again named a 'Top 100 Employer', as well as a 'Digital Champion' and 'Best Training Company'.
Industry creates jobs, strengthens the regional economy and safeguards its future. The Chambers of Industry and Commerce initiative 'In|du|strie. Gemeinsam. Zukunft. Leben.' ('Industry. Together. Future. Living.') is supported by more than 200 companies in the Cologne business region and showcases many examples of these positive impacts. It also promotes acceptance among workers, neighbours, the media and the general public, as they can all rightly be proud of what their industry is achieving in the region. BPW supports the initiative and took part in the Long Night of Industry event for the fourth time in 2019. As part of the event, around 150 visitors were able to see which concepts the company is working on for sustainable mobility and how a 7.5-ton truck can be converted to run on electricity, for instance.
The BPW apprentices are an excellent example of how industry is a good neighbour and an important part of society, as they took part in an apprentice social day for the common good in September 2018. They spent the day helping out in kindergartens, retirement homes, family centres and city facilities, doing jobs such as painting and renovation work, repairing bicycles, gardening or taking children and older people on trips.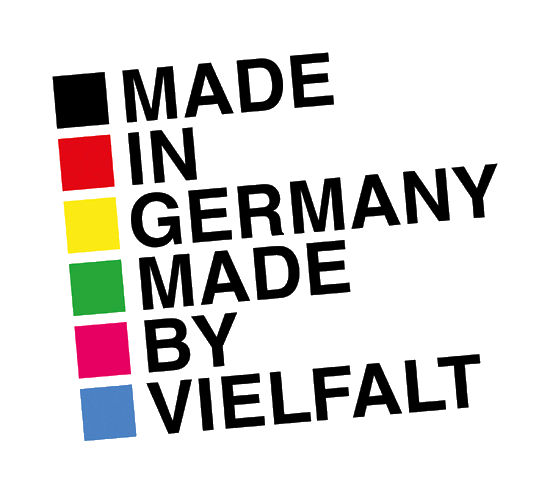 Together with 49 other family-owned companies, BPW is supporting the 'Made in Germany – Made by Diversity' initiative. In spring, the large-scale campaign promoted open-mindedness and tolerance with adverts in newspapers, on billboards and on social media. Around 7,200 people work for the BPW Group in over 50 countries – from the Silk Road to the Kalahari Desert. Several young refugees have completed training to become machine and plant operators. The first young man, who started in 2017, successfully qualified in 2019 and another is continuing with further training to become an industrial mechanic. At the headquarters in Wiehl, over 1,600 employees from 26 countries work together to ensure the family-owned company's global success. In 2017, the company nailed its colours to the mast with a 16-metre-tall anti-xenophobia poster on its building in Wiehl.
nations work at the headquarters in Wiehl.
'In social and political discourse, the ways and means are getting ever more lost. This development is alarming and requires medium-sized companies such as BPW to commit to ethical action and to take a stand – both internally and externally,' explains Achim Kotz, personally liable managing partner at BPW. 'It goes without saying that such commitment must not be limited to advertising campaigns. The BPW Group is committed to social cohesion in a variety of ways; starting with our code of conduct and political education programmes for apprentices, as well as good and sustainable corporate management.'
Company health management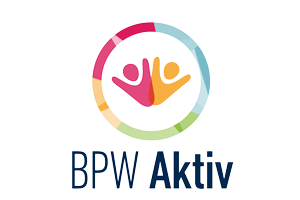 The BPW Aktiv company health management scheme is based on four pillars – BPW Aktiv Familie, BPW Aktiv Sozial, BPW Aktiv Treff and BPW Aktiv Job – which link up the key issues in employees' lives in one holistic concept. The scheme provides systematic and long-term support for the health and well-being of people in all areas of the company. As an employer, BPW takes responsibility far beyond the legally required and mandatory measures for occupational safety and environmental protection. Great value is placed on strengthening individual responsibility and initiative.
Issues relating to health are managed by a health working group at BPW, made up of representatives from the HR department, the company's medical department, the company health insurance BKK BPW, the social welfare officer and the works council. The working group plans and manages health provision and looks for solutions to current health issues, for example for reintegrating ill employees or reducing the number of accidents. One example of a measure developed by the committee is walking rounds using the 'ADAM' principle, which aims to ensure occupational safety through attentive employees. The rounds have become a firm part of the industrial side of the business: there are nine ADAM rounds in the BPW logistics centre each month and eight in the system components department. This has had a noticeable impact: the employees are more careful with equipment and identify potential hazards sooner.
Click on our active logos for more information
Regular check-ups can help to prevent or stall serious illnesses. The company's medical department offers free stroke prevention to employees aged 50 and above with an ultrasound scan that can detect dangerous changes in the carotid arteries at an early stage. A free vaccination consultation also checks vaccination records every two years and fills in missing vaccinations. Around 60 employees have used this service in the last twelve months. More than 100 employees took advantage of the flu jab. Night-vision consultations are also planned for autumn 2019. These will look at participants' ability to see in the dark and will check when they suffer from dazzling and if they would benefit from corrective measures such as glasses.
Another preventative service is specifically aimed at women, as there are around 69,000 breast cancer diagnoses in Germany each year, which sadly makes the illness the most common cancer among women in Germany. Dr Anja Weishap, chief physician at the Oberberg breast centre at Gummersbach district hospital has so far spoken to around 50 BPW employees in two workshops covering many important facts about the illness and explained how they can check themselves for changes – the earlier the illness is detected, the better the prospects are for treatment.

Occupational safety: we aim for zero accidents at the workplace
Workplace safety doesn't just depend on technological factors – it also relies primarily on the behaviour of everyone concerned. BPW has therefore been providing employees and managers with intensive training in this area for several years. The company also appoints safety officers and keeps communication going about risks and safety-conscious behaviour. In 2018, the number of accidents requiring reporting fell by more than ten per cent: from 41 in 2017 to 38 in 2018. The long-term goal is to have zero accidents at the workplace. A pilot project with employee training sessions has also been introduced, with production team leaders conducting training based on a discussion guideline that targets preventative behaviour and employees' attitudes at the workplace.
Accidents requiring reporting
For people with leukaemia, a stem cell donation can mean a new chance of life. The German bone marrow donor centre DKMS wants to defeat blood cancer. Part of its efforts as a charitable limited company involves linking up stem cell donations with patients. A type-testing event was held in the BPW company restaurant in early 2019. The company was able to fund the event with the proceeds of the BPW Christmas market, which was organised by BPW apprentices.
93 people were registered and at the start of May, DKMS wrote to one participant who has been identified as a potential donor. Nico Hoffmann is now undergoing further tests to find out if he can be a donor.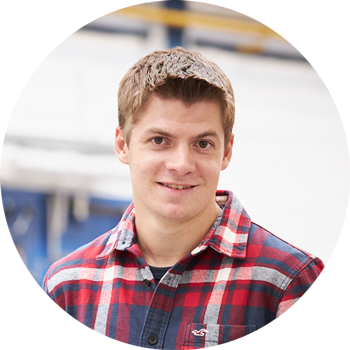 'I think it was an all-round success. The apprentices' decision to fund the DKMS type-testing event with the proceeds from the Christmas market was a great idea. I obviously hope I can help. And I have my fingers crossed that the DKMS will be able to write to even more participants too.'
Nico Hoffmann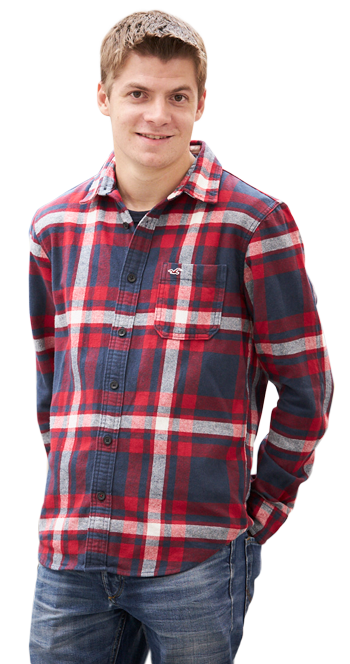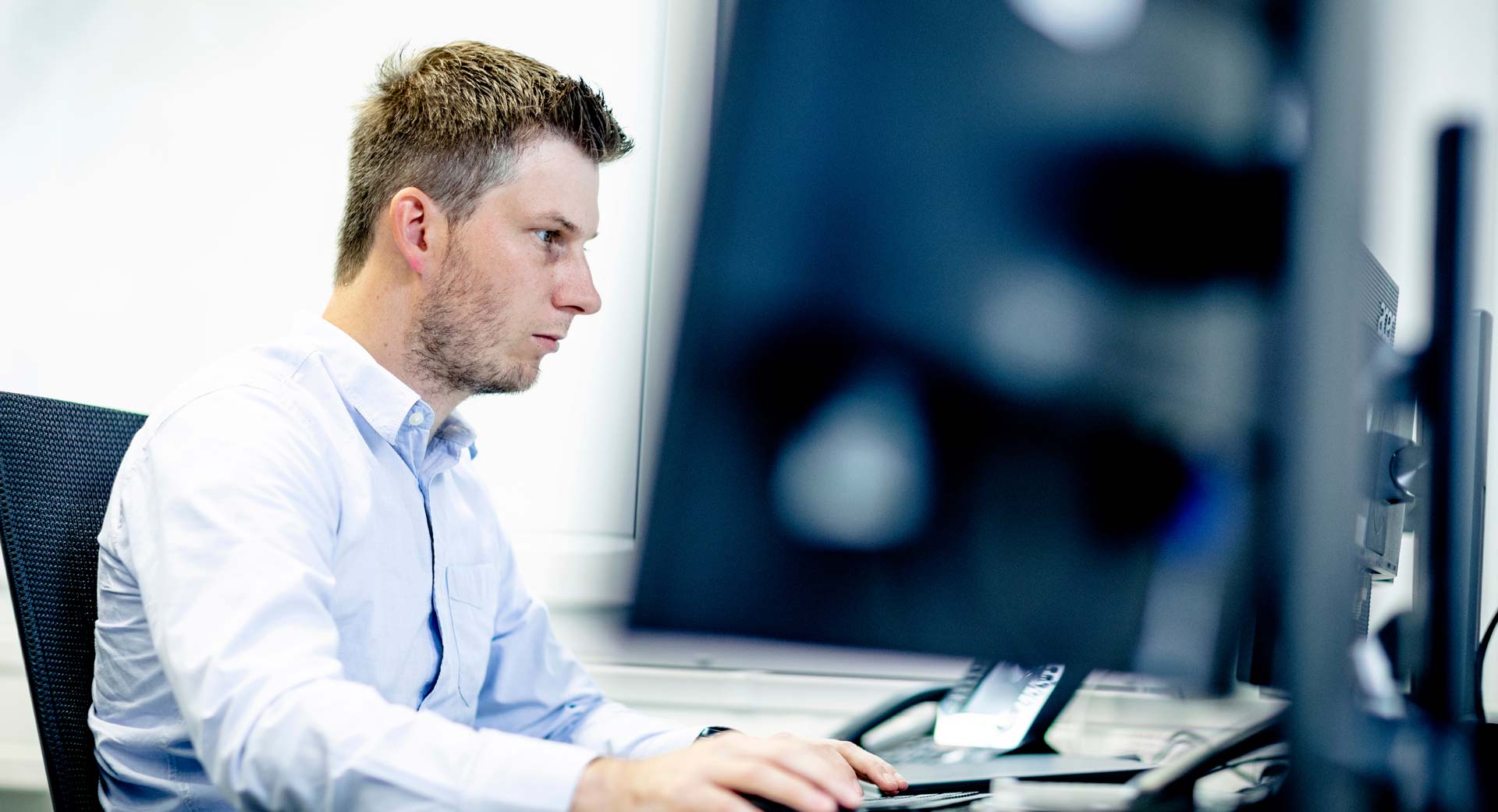 Responsible and lawful actions
Respectful and trusting relationships between colleagues, as well as with customers and business partners, have a long tradition at BPW. BPW sets out these guidelines for day-to-day business in its own code of conduct for all employees.
To also ensure unfailing compliance with all legal provisions relating to environmental protection, occupational safety and competition law, BPW introduced the 'GEORG' software module for legal organisation. The software shows managers what their duties and obligations are – and reminds them in a timely manner when these are due. The tool thus helps them to act responsibly and lawfully at all times and to be able to document and demonstrate this. GEORG was introduced and integrated in the management system in 2018. Regular checks are carried out to ensure that it is being used and a monthly training programme is provided.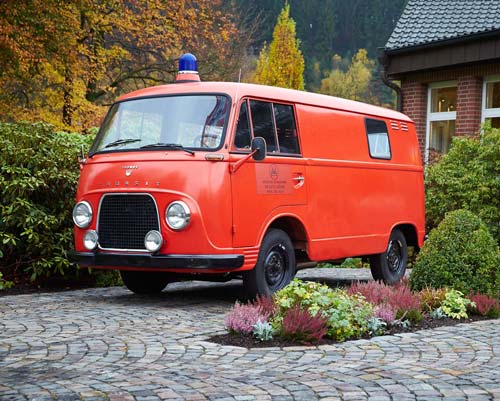 Whether something is on fire, oil needs to be cleared from the road, a storm has caused damage or people are in trouble, the 27-strong BPW firefighting unit, which is part of the voluntary fire brigade in Wiehl, comes to the rescue whenever it is needed.
In 2018, the team clocked up 1,824 hours of deployments, training and exercises and so kept the company and the region safe.
In 2019, the team acquired a new fire station next to the factory site in Wiehl, with support from BPW. Its tasks also include checking the fire safety equipment at BPW.
BPW supports associations and organisations:
Professional associations and organisations:
VDA
German Association of the Automotive Industry
VDMA
German Mechanical Engineering Industry Association
CLEPA
European Association of Automotive Suppliers
FAKRA
German Automotive Standards Committee
FAT
German Research Association of Automotive Technology
VDI
The Association of German Engineers
BGL
German Haulage, Logistics and Waste Disposal Federation
BVL
German Logistics Association
BMV
German Metal Association – Association of German Metal Traders
BWVL
Bundesverband Wirtschaft, Verkehr und Logistik e. V. – German association for business, transport and logistics
DSVL
Deutscher Speditions- und Logistikverband e. V. – German haulage and logistics association
DVF
German Transport Forum
PROFI
Pro Fahrer-Image – association for professional drivers
Bundesfachverband betriebliche Sozialarbeit Tagesmütternetz e.V.
German professional association for company social services, childminder network
Juwi e. V.
association for youth and integration
AWO Familienzentrum Eleonore Astfalck
family centre
Wiehl branch of DLRG
German Life Saving Association
Verein zur Förderung der Suchtprävention e.V.
association for addiction prevention